Here at Cruisin' Pets we help you search and find pet friendly accommodation all over Australia !


In 2014 we discovered there was a real need for pet owners in Australia to find pet friendly accommodation. So, we've found thousands of motels, caravan parks, tourist parks and other holiday destinations that can look after you and your best friend.
On Cruisin' Pets, you'll always find what you need.
By accessing our user-friendly, interactive map, we can help you plan your next trip, AND help you find accommodation nearest your current location by simply opening the Cruisin' Pets app on your smart phone or device.

Download the FREE APP so you have Cruisin' Pets by your side anywhere and anytime.

We adore our pets, and would love for them to join us on our holidays and travels, but it isn't always easy to take them on the road - and have peace of mind that they'll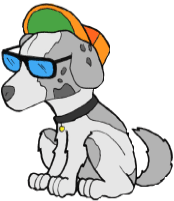 be welcome and safe. So Cruisin' Pets is here to assist you and others who want the WHOLE family to go on the next road trip.
Whether you're vacationing or traveling to the next event, access our user-friendly map, or type in the destination you intend to visit and find pet friendly accommodation in that area.
Remember to let us know what you think or how we can improve this service because, after all, it's here for fellow pet loving Australians to enjoy.